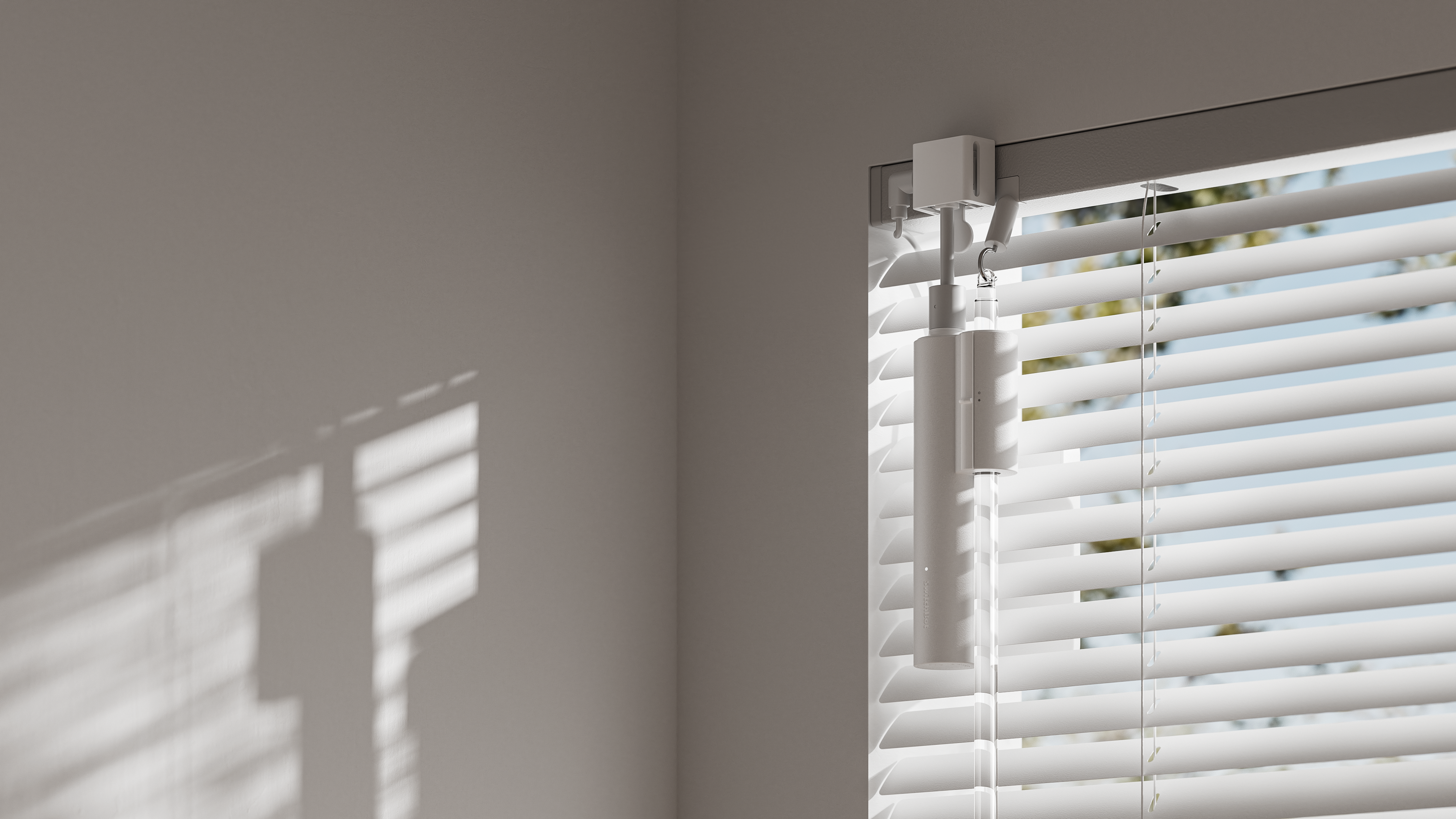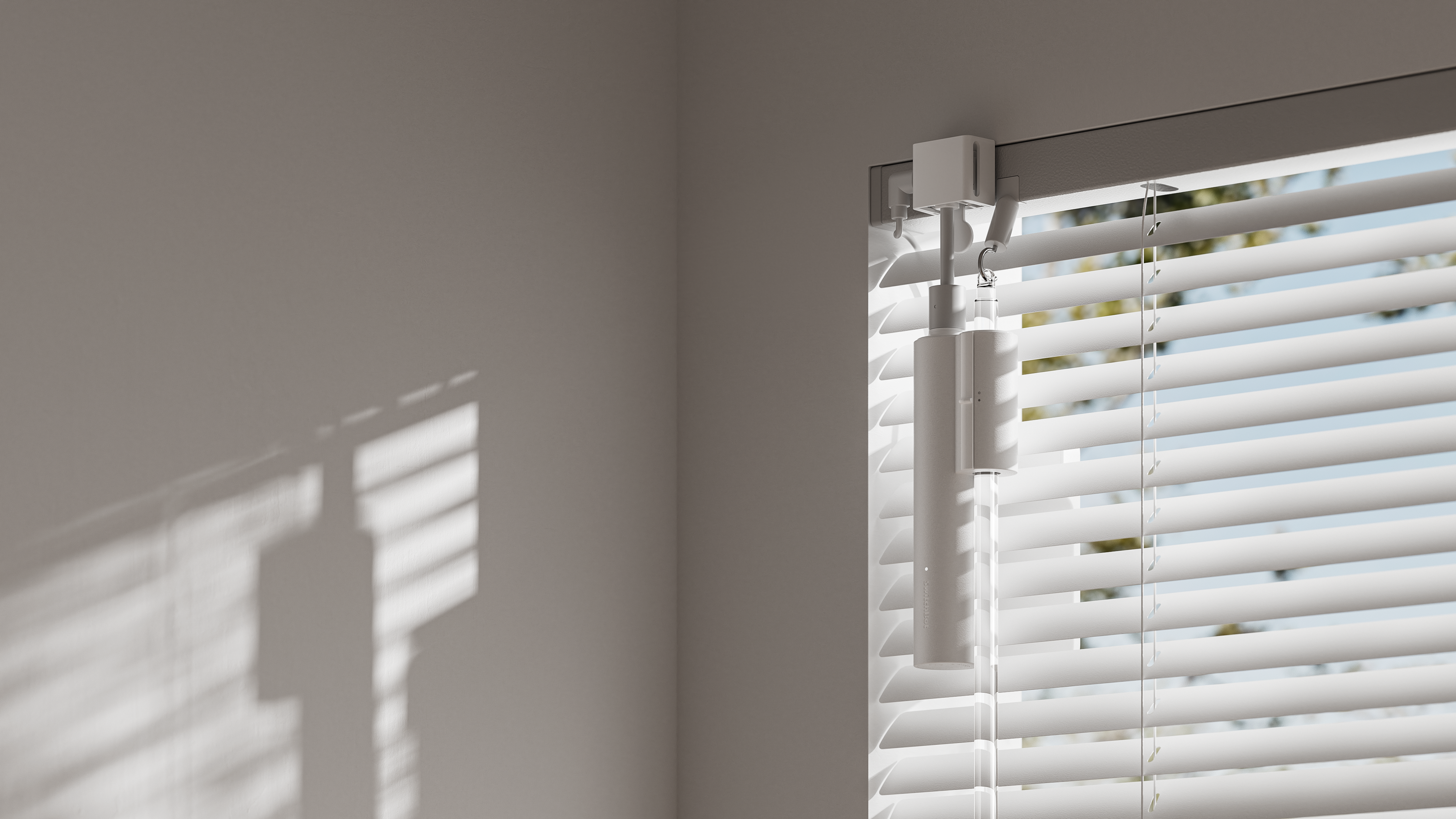 What Are Smart Blinds?
Smart blinds are automated window blinds that can be controlled remotely through a smartphone app, voice assistant, or home automation system. They use built-in motors to raise, lower, tilt, and adjust the blinds on command or by a set schedule. This eliminates the need for manual cord adjustments.
Key Features of Smart Blinds
Rote access and control - Remote access allows control from smartphones and tablets via WiFi, Bluetooth, or hub-connected apps.

Automation and scheduling - Automation and scheduling through app programming or voice assistants let blinds operate at preset times or in response to sunset and sunrise.

Smart home integration - Integration with smart home ecosystems allows blinds to be incorporated with security cameras, lighting, thermostats, and other devices for whole-home control.

Privacy and light control - Advanced privacy and light settings can be customized, like blackout modes or dimming opacity levels.

Motorized operation - Motorized lift, tilt, raise, and lower functions replace manual cords for sophisticated powered operation.

Power options - Power options include rechargeable built-in batteries or continuous AC power.
Common Types of Smart Blinds
Roller shades - Roller shades smoothly roll up and down with tab-tensioned or motorized operation.

Tilt blinds - Tilt blinds angle slats to precisely control lighting and privacy.

Roman shades - They provide an elegant gathered fabric look and cleanly raise/lower for ambiance control via connectivity.

Cellular shades - They have insulating honeycomb layers between fabrics for energy efficiency.

Wood and faux wood blinds - They incorporate natural materials like bamboo or PVC. The slats tilt and lift with motors for a classic style.
Installing & Controlling Smart Blinds
Professional installation is recommended for most hardwired and larger blinds to ensure proper wiring, mounting, and calibration of motors.

DIY is possible for smaller battery-powered blinds but can be challenging if precise measurements and mounting are required.

Smartphone and tablet apps offer the primary method of control. Bluetooth, WiFi, or hubs connect the blinds for app access from anywhere.

Voice assistants like Alexa allow hands-free voice control of compatible smart blinds.

Options within apps include grouping blinds for control in different rooms, setting schedules around usage, creating modes or scenes, and tracking blind usage for monitoring and troubleshooting.
Benefits of Smart Blinds
Convenience - Blinds can be controlled from anywhere via smartphone, adjusted automatically, and provide hands-free voice control.

Customization - It allows smart blinds to be tailored to your unique needs. Set the perfect mode for sleeping, working from home, entertaining, etc.

Energy-saving - Integrated light sensors enable smart blinds to respond to sunlight, opening and closing accordingly to control glare and heat gain/loss.

Security - Home security is enhanced since smart blinds can make a space look occupied even while residents are away on vacation.

Independent access - Unlike non-connected blinds, smart blinds allow access to be controlled independently for different windows in the home.

Hands-free operation - Voice commands let users operate smart blinds totally hands-free for the ultimate convenience.
Budgeting for Smart Blinds
Price range: Costs vary widely based on the size and type of smart blinds, ranging from $200 per window on the low end to $1000+ on the high end.

Consider required accessories like hubs and any subscription fees for enhanced features. Some brands charge monthly fees while others do not.

To save on costs, focus blinds in rooms where the benefits are clearest - like hard-to-reach windows, rooms needing total darkness, or areas used frequently.
SwitchBot's Smart Blinds
Cost-saving automation - It adds smart control functionality at a fraction of the cost of a complete blind replacement.

Retains aesthetics - The look and style of your current window treatments remain unaffected.

Voice Assistant Integration - Works with Alexa, Google Assistant, and Siri.

Motorized Operation - Motorized operation rotates blinds automatically.

Easy Installation - Clips onto existing blind slats to automate without removing blinds.

Timer Settings - Open and close blinds on set timers.

Targeted Automation - Great for hard-to-reach or frequently used blinds.

Sustainable Power - Built-in solar panel recharges battery for eco-friendly operation.
Future Outlook for Smart Blinds
Smart blinds will become more popular as smart home tech goes mainstream in the next 5 years.

New innovations are coming, like built-in LED lights, speakers, projection screens, and interactive glass panels. These will enhance ambiance, entertainment, and privacy.

More brands will be voice-assistant compatible as the technology advances. This will allow for expanded voice control options.

Key focuses will be on improved privacy, security, energy efficiency, and lighting optimization through AI integration.

Manufacturing improvements are expected to lower costs over time. This will make smart blinds affordable for more homeowners moving forward.
Frequently Asked Questions About Smart Blinds
Q1: Why is my blinds remote control not working?
If your blinds remote control is not working, first check that the batteries are charged and replace them if needed. Also make sure the remote is within range of the blinds receiver. Try pairing or syncing the remote with the blinds again according to the manufacturer's instructions.
Q2: Can you manually move motorized blinds?
Yes, most motorized blinds can be moved manually as a backup if batteries run out. However, manually forcing them up/down when motors are engaged can damage the blinds.
Q3: How do you power smart blinds?
Smart blinds either have rechargeable built-in batteries that last 6-12 months on average, or they are hardwired to electrical outlets for continuous power. Hardwired is best for frequent use.
Q4: Where is the motor on electric blinds?
The small electric motor is typically housed in the top rail, headrail, or roller tube of the smart blind. For shades, the motor may be hidden inside the shade's chain loop or dowel.
Q5: Do remote control blinds have batteries?
Yes, most remote controls for wireless smart blinds contain small coin cell batteries. Batteries typically last 1-2 years before needing replacement. Some remotes recharge when docked.
Q6: What is the life expectancy of motorized blinds?
With proper care and maintenance, the motors in high-quality smart blinds can last 5-10 years or longer before needing repair or replacement. Cheaper motors may have shorter lifespans around 3 years.
Q7: How often do motorized blinds need to be recharged?
For battery-powered smart blinds, the built-in rechargeable batteries need to be charged about every 6-12 months depending on use frequency. More frequent use requires more frequent charging.